Embark on a Journey
of Self-Discovery, Learning,
and Soulful Connection

Sign Me Up to Enjoy Regular 
Inspirations!  
Welcome to my home.
I love having visitors and I'm excited to share:
Mussar Muse nourish your soul for personal introspection

Kitchen Whimsy

 

nourish yourself and your people with kitchen inspirations
Pitome

 

time-saving Jewish Living tools for the educator on-the-go
Mussar is a path of spiritual self-introspection that builds core soul traits so you can show up with kindness and positive intention in your your day-to-day life.
Praise
"Well my Dear Nina, it is so easy to love you, bright spirit, lion's heart. Your kindness, honesty, generosity flows.
I learned from each of us and emerged inspired to reach deeply into understanding and compassion." ~ Alison Zuber 
"You facilitated/coached beautifully Nina. As a non-Jewish learner I felt welcomed and respected." ~ Christina Hammond
Your Mussar guidance helps me show up to my life in a gentler, more generous way. ~ Sarah W.  
"I admire you for your leadership and holding us all together".
with love, ~ Shireen Q 
"Pitome Publishing has been my go-to for excellent family education programs for years.  Pitome has well-curated materials designed to help busy families (and educators!) find ways to deepen and enrich their families' Jewish lives.  If Pitome offered nothing but their Shema Pillowcases and Jewish Bedtime Program, that would be a winner, but there's so much more!  I have found the publisher to be very responsive and have always received excellent customer service."
~ Janis Knight
"Our Kindergarten families learn about the bedtime Sh'ma, add their Hebrew names and illustrate their unique pillowcase. This is a perfect way for families to bring home their learning and incorporate the Sh'ma into their bedtime rituals."  ~ Rabbi Sandi Intraub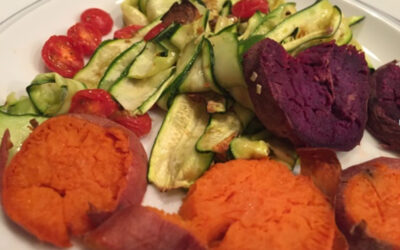 I love a well-cooked zucchini. It's delicious with a little olive oil and spices. If you have a mandolin, you can make a pile of thin slices. I love-hate our talented mandolin slicer because I'm always wary of slicing my fingers along with the veggies. Yet, she...
Tools for the Busy Faith-Based Educator
Welcome to Pitome Publishing, LLC – Utilize our high quality products to help you DO JEWISH at home, out in the community, and/or in coordinations with school. It's time to anticipate an abundance of positive Jewish moments for you and your families.
 Back by popular demand, with thanks to some persistent educators, we have your favorite Shema pillowcases. American manufactured cases and regionally-based printing come together to give you even better quality in our quintessential purple ink. 
Innovative Tools for Creating Jewish Memories
We strive to enhance living a Jewishly informed life, at home, and in the community. See below for our high quality products.
View Hebrew tracing stencils and Shema pillowcases for time-limited specials!
About Nina
Nina Gelman-Gans is a multi-tasking momma. She loves being creative, showing up with enthusiasm,  supporting thoughtful engagement, and building meaningful thoughtful community. All roads can lead to kindness, generosity, and improving our human condition.
As a life-longer learner, Nina is excited about teaching and sharing Mussar, an age-old process of noticing one's own character traits in order refine "intentions of the heart" and to show up with increased insight and inner fortitude in daily living. We study Jewish texts and take a meta-view of personal life stories to bring understanding and self-compassion to  current life challenges. You set mini-stretch goals to slowly transform into your best self. Join our weekly Mussar Circle on Zoom classroom.
The kitchen is usually the heart of the home. Nina loves being creative with garden offerings, thinking up food combinations, sharing fermentation techniques, and inspiring gut-healthy eating.
As a Jewish Family Educator, Nina sees the family as a key mentoring force for living Jewishly. Coming from an entrepreneurial family, she noticed a need for hands-on, accessible, engaging tools for Jewish families. If you're looking for arts and crafts to do while harboring at home, we have pre-printed Shema pillowcases, Hebrew tracing stencils and more.
Nina has attended over 15 CAJE conferences, served as educator-in-residence at CO mini-CAJE, Aleph Kallah, Limmud LA, and Limmud UK's CAJE representative. Locally, she teaches Hebrew and facilitates Mussar learning circles. She is active in interfaith learning, support for the homeless, and acts behind the scenes to bring joy to individuals. Nina trained with the Hornstein and Heller programs at Brandeis University. She lives with her husband, two teens, exuberant dog, mischievous bunny rabbit, and elusive gecko.