Talk about a windfall, this winter provided my family with an overflowing abundance of citrus. I juiced, I made ice cubes, and there was still plenty of supply. My friends, Kelsey and Deb, eager to make marmalade gifts for their clients, offered to teach me – how . to . marmalade. With an offer to hang out in the kitchen with friends, I jumped on the offer.
My first batch of ingredients included citrus from my trees, lemons, limes, and my last stash of fall persimmons. I learned that persimmon skin has natural pectin, so if they weren't too damaged, I included them. Not too pretty, eh?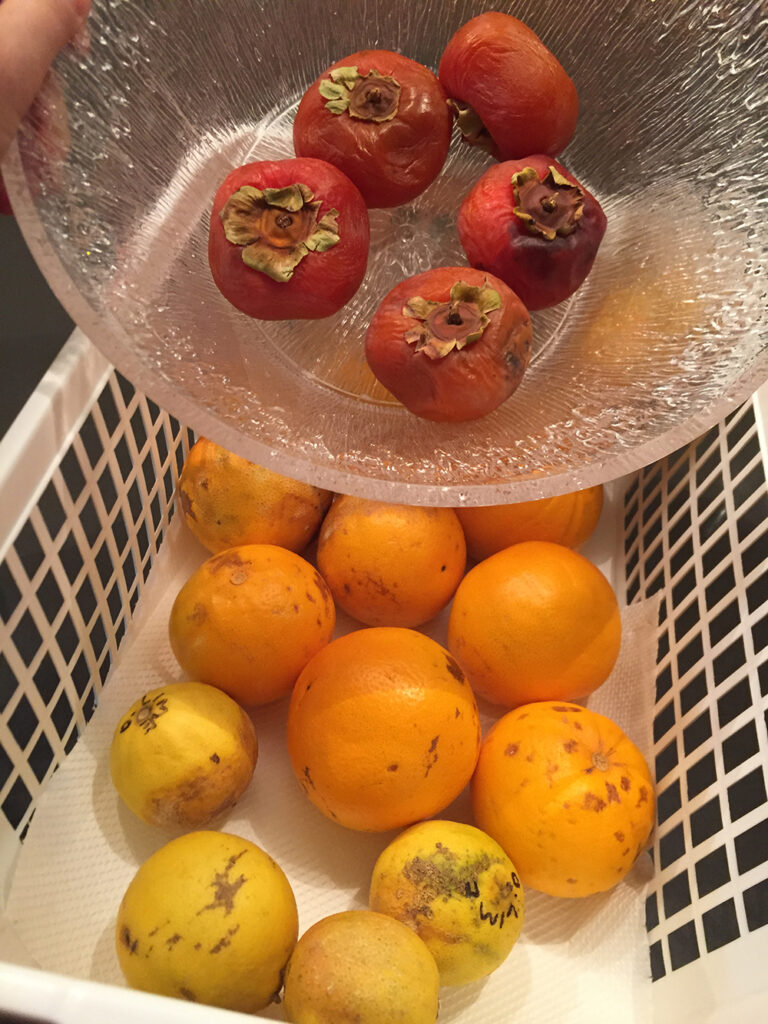 We peeled oranges and kept the pretty rinds for the marmalade touch. Here they are, julienned.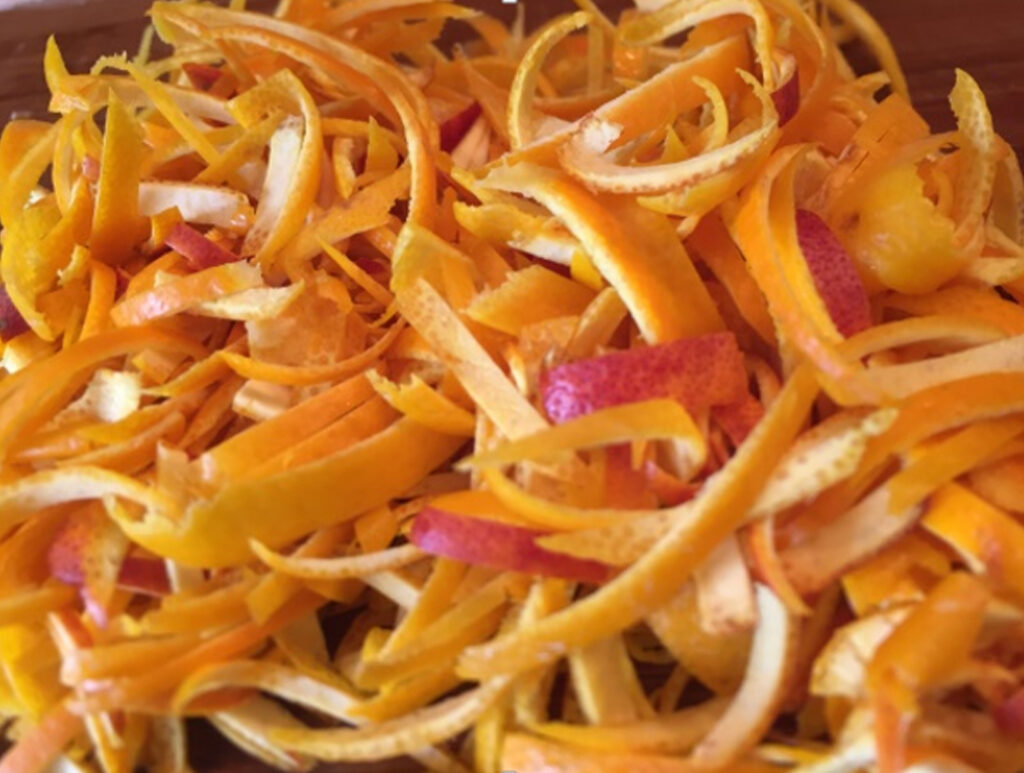 I learned some marmalade basics: weigh the citrus and sweeten 2:1 (2 sugar to 1 fruit). Wow, that's a lot of sugar! (Check back later and I'll share a lower glycemic adaptation.) We simmered the marmalade in a regular kitchen pot, and double-boiler sealed the mason jars.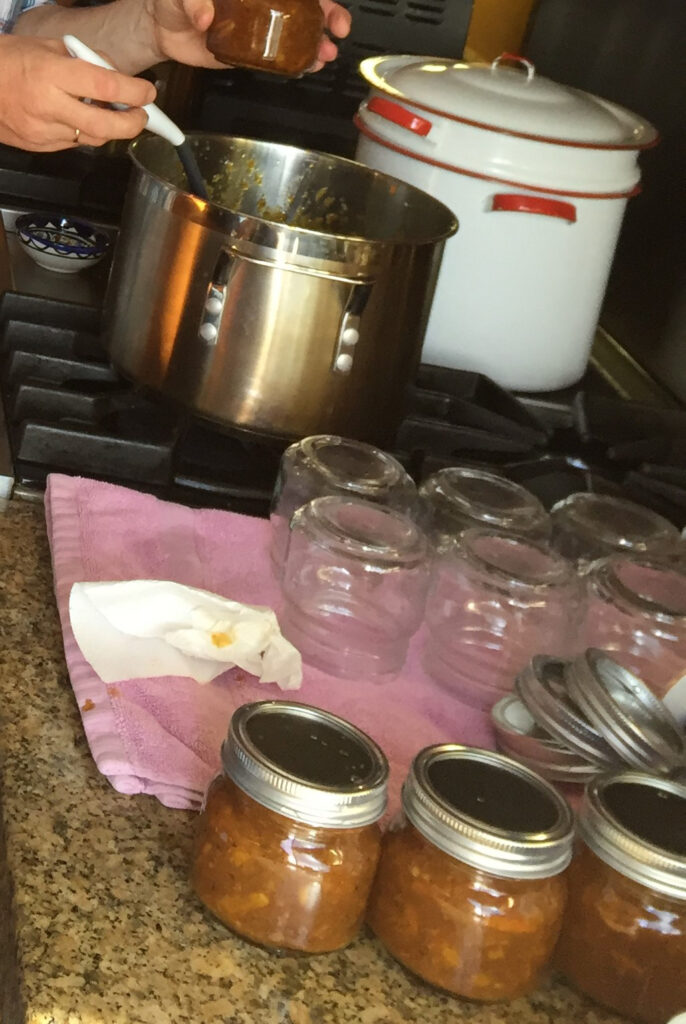 The first batch was delicious, and I was launched. Kitchen Whimsy progressed to an assortment of citrus experiments. The tour will continue on a subsequent blog.
Of course, a gathering of gals deserves a nice lunch.