Interactive Workshops
Join us for creative, interactive, immersive learning on Jewish seasonal themes. Bring yourself, bring your young-hearts, enjoy the experience together and take home tools for infusing your daily life with Jewish wisdom and practices.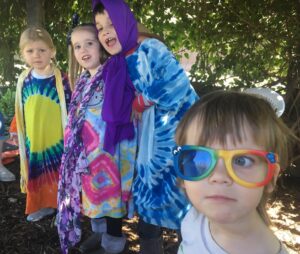 We launched the series with experiential walking Seders for family enjoyment and learning. It was a delight for all ages.
Treat yourself to time off-the-grid with your children in an immersive family experience honoring Shavuot while receiving wisdoms of nature as our guide and teacher. Together we'll play, imagine, and participate in a storytelling adventure guided by Nina Gelman-Gans, veteran Jewish educator. Let's build family memories as a mini-community. Ages 3-6 and grades K-3. Register for May 20 morning or afternoon departures. (Scroll down for individual session.)
The family immersion will be held at a private residence with chipped paths, declines and inclines. Please dress appropriately for Santa Barbara weather and for about an hour of strolling and stopping at stations as we create and play together.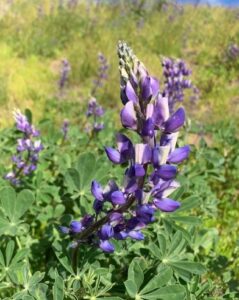 The target audience is children ages 3-6 (a.m. session) and grades kingergarten to fourth grade (afternoon session). Olders and youngers are welcome to attend. Each family unit can attend with 1-2 adults.
This is not a drop-off program. Adults are expected to attend with a child progeny, grandchild, or borrowed-neighbor-darling. Our hope is you will engage your imagination and interact with your kid as well as other attendees.
Spots are limited on a first-come first-served basis. Given the individualized nature of this event, it is non-refundable. Rain cancellations can be credited towards a future event.
All families of faith are welcome to participate. Activities may contain Jewish-based practices that are universal in nature. Your faith and engagement are welcome.
Sliding scale registration, detailed below.
Private group bookings available:
Contact nina – at – pitome.com for details.
Sign-ups below.
Please select your day below.
"Supporters" will receive a limited edition garden gift

.
ACK – legalese! Participants hereby assume all risk of injury or harm as a result of the activities on property and agrees to release, indemnify, defend, and forever discharge the workshop leaders and associates from all liability, claims, demands, damages, costs, expenses, and causes of action due to death, injury, loss, or damage to the participants.
Parents / guardians will be asked to sign a waiver upon arrival.
Showing all 6 results