Sale!
Misheberach Healing Blessing Card – pair
Know you're not alone in saying a misheberach healing blessing for your loved one. This card makes it easy to speak healing thoughts and bring Divine healing into a difficult time.
This handy set of three means you can keep one for yourself and share your caring heart too.
Price includes shipping.
Final set!
Description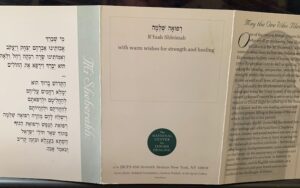 .