Sale!
Shema Pillowcase – Sukkot Sleepover Bundle
$30.00
Ready-to-use pre-printed Shema pillowcases make Jewish bedtime so easy. Keep it simple with fabric markers, or have a messy blast with fabric paint and craft sponges.
FLASH SALE! Purchase four pillowcases for a special discount of $5.50 each. Sale expires October 14, 2017. Limit one per customer and/or address.
Have your precious artists done a Shema pillowcase this year? This is a perfect mellow-day project for campers, toddlers, teens, and grandchildren. Get cozy with your crafty Shema! We decorate one per year.
Wash prior to decorating. S/H will be added at check-out.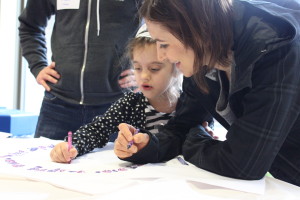 Photo courtesy of Rashi School, Dedham